<
Bali atau yang sering kita kenal dengan sebutan pulau sejuta pura tidak lagi diragukan keindahannya. pulau Bali tidak hanya banyak dikunjungi wisatawan domestik tetapi juga wisatawan yang datang dari berbagai Negara karena keindahan pantai dan wisata alam lainnya.
mengeksplorasi keindahan alam bali tidak akan cukup hanya dengan hitungan jam, maka anda harus menginap untuk beberapa hari jika ingin menikmati alam Bali lebih lama lagi, berkaitan dengan hal tersebut tentu anda akan langsung berpikir mencari hotel yang nyaman dan murah. sekarang banyak sekali aplikasi pencari dan pembanding hotel berkaitan dengan fasilitas, harga dan lainnya maka kami sarankan mencari hotel murah dengan Koperansel.
Berikut beberapa tips yang mudah untuk mendapatkan penginapan murah di Bali:
Cara Mudah Mencari Penginapan Murah di Bali
---
1. Durasi liburan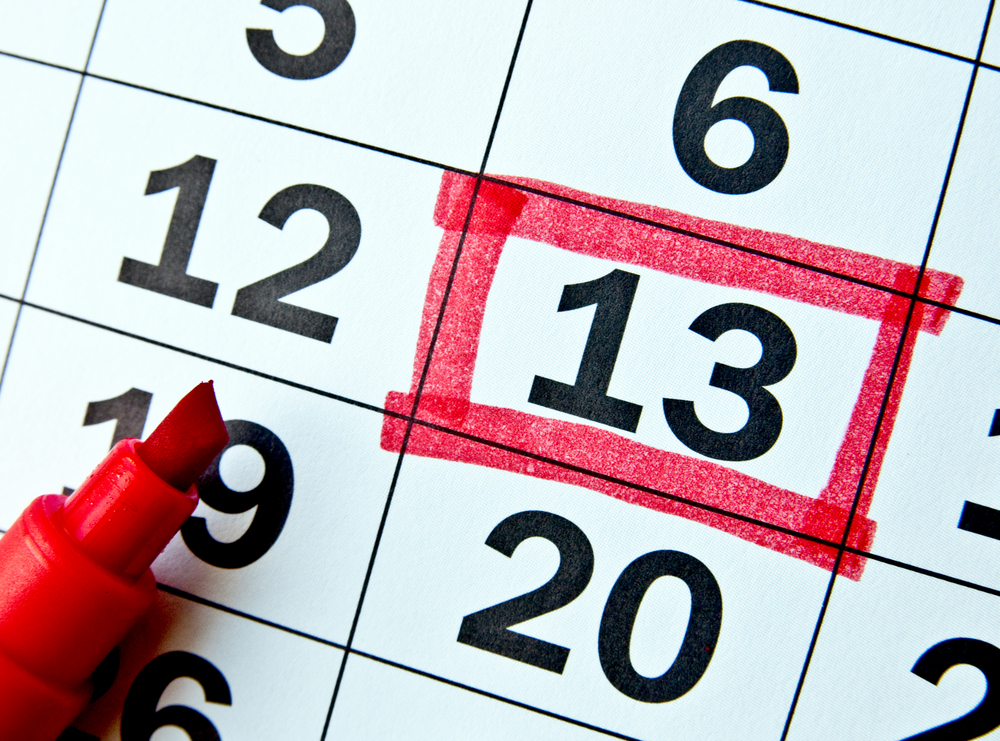 (Sumber Foto: bonlacfoods.com)
Anda harus memastikan terlebih dahulu berapa lama Anda akan berlibur, karena biasanya hotel memiliki minimal hari untuk menginap agar mendapatkan harga terendah dari penginapan. Pastinya, durasi menginap yang lebih lama akan menghabiskan biaya yang lebih banyak pula.
Selain itu, terdapat berbagai jenis penginapan, seperti hotel, apartemen, villa, motel atau lainnya. Setiap jenis penginapan tersebut memiliki perbedaan harga karena memang fasilitas yang diberikan juga berbeda. Anda harus jeli dalam melihat selisih harganya untuk mendapatkan penginapan murah di Bali dan sesuai kebutuhan.
2. Lokasi penginapan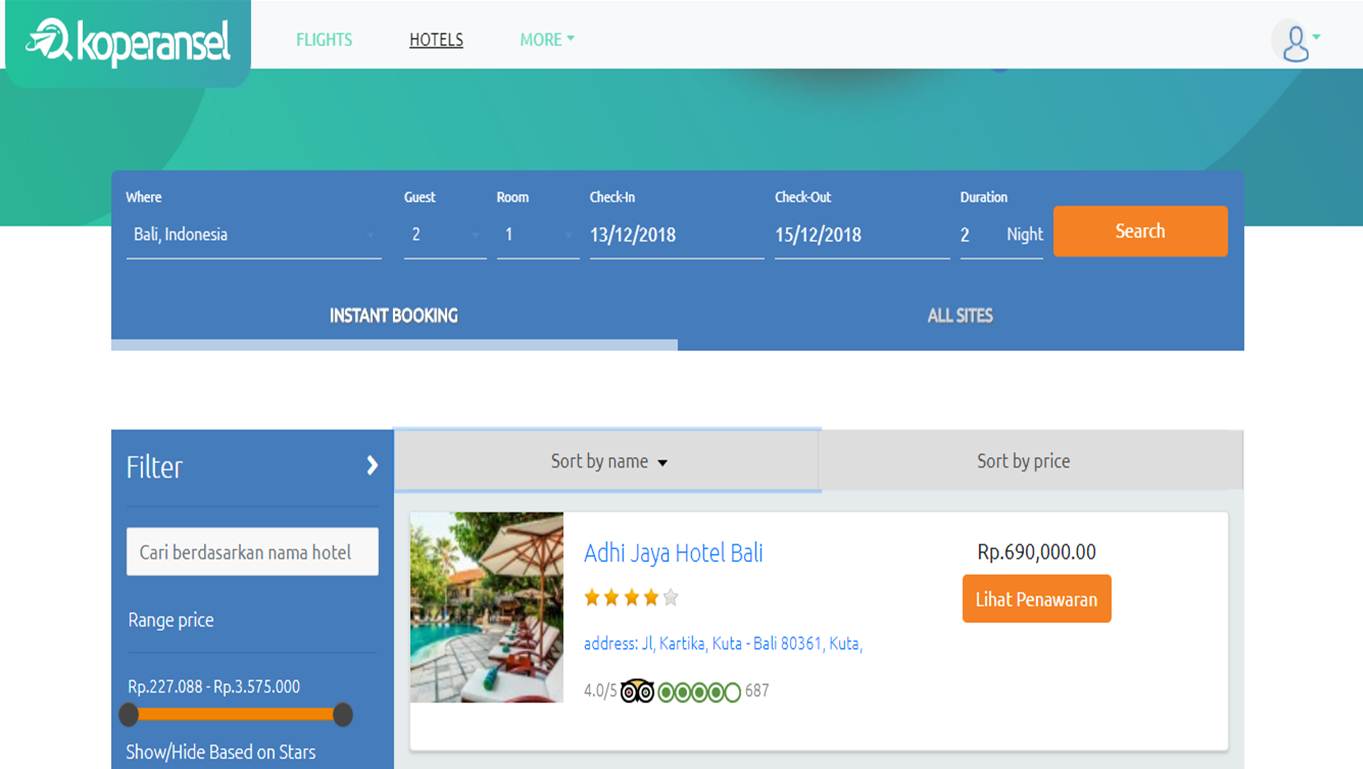 (Sumber Foto: koperansel.com)
Lokasi penginapan harus disesuaikan dengan tujuan Anda berlibur atau berpergian. Apabila Anda ingin pergi ke pantai, maka pilihlah penginapan di daerah dekat pantai tersebut, begitu juga dengan tujuan lainnya.
Namun, Anda harus memperhatikan beberapa hal sebelum menentukan lokasi penginapan. Semakin dekat dengan tempat wisata atau tempat umum, biasanya harga penginapan akan semakin mahal. Misalnya, penginapan di sekitar stasiun, terminal, tempat wisata dan tempat yang strategis lainnya. Oleh karena itu, akan lebih baik jika Anda mencari hotel murah dengan Koperansel yang tidak terlalu dekat dengan tempat-tempat tersebut. Koperansel mencari harga terbaik dan kamar hotel paling lengkap dari ratusan situs booking travel. Anda bisa memilih penginapan yang sedikit ke dalam atau berada di perkampungan karena harganya pasti akan lebih murah. Jadi, Anda bisa berjalan kaki untuk sampai ke hotel murah dengan Koperansel sambil menikmati pemandangan sekitar.
BACA JUGA: Cara Cek Tiket Pesawat Promo dari Seluruh Situs Booking Travel
3. Jangan menunda booking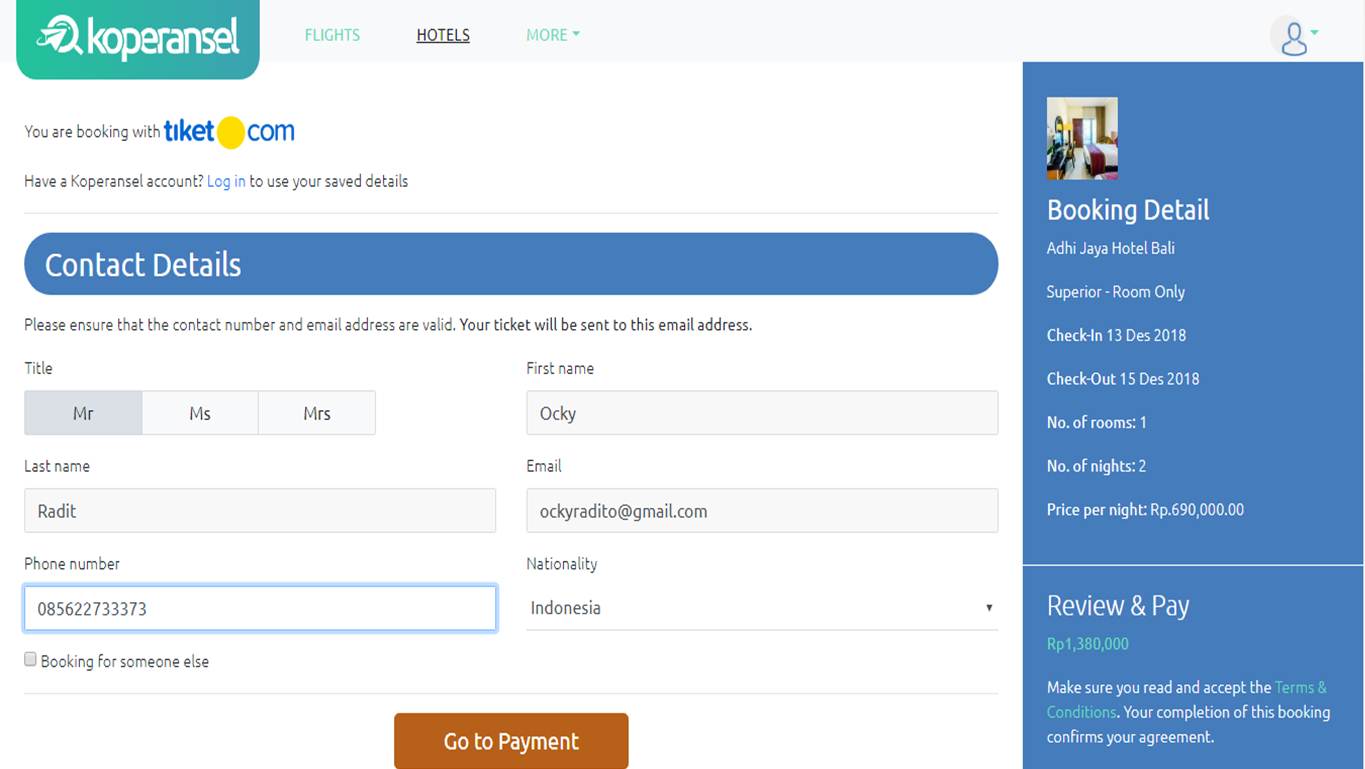 (Sumber Foto: koperansel.com)
Apabila waktu dan lokasi sudah ditentukan, untuk apa lagi menunda booking penginapan? Jusru dengan menunda booking bisa menghilangkan kesempatan Anda untuk mendapatkan hotel murah dengan Koperansel. Beberapa aplikasi atau software pencari penginapan memiliki fitur untuk mengetahui berapa pengunjung yang melihat penginapan tersebut, semakin banyak Anda mengunjunginya tanpa memesan, bisa saja nanti harganya akan berubah lebih mahal. Selain itu, pemesanan di awal akan membuka kesempatan bagi Anda untuk mendapatkan potongan harga sebagai bentuk promo dari penginapan murah di Bali tersebut.

4. Info kamar penginapan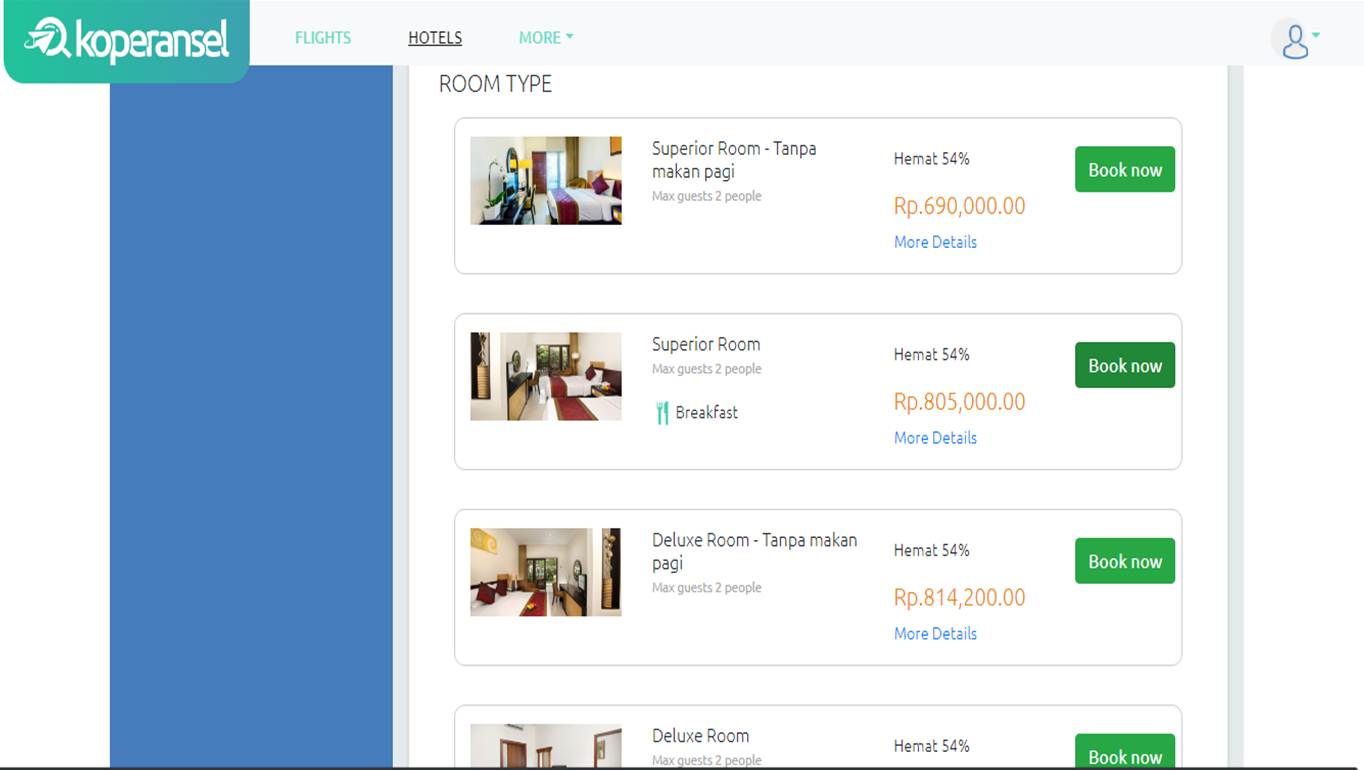 (Sumber Foto: koperansel.com)
Setiap penginapan murah di Bali memiliki ketersediaan kamar yang berbeda. Tentunya, setiap tipe penginapan memiliki fasilitas dan harga yang berbeda yang bisa memengaruhi biaya pengeluaran Anda. Biasanya, tipe yang ada di penginapan antara lain tipe single, double, twin, deluxe, family dan lain sebagainya. Semakin besar ruangan dan tempat tidur yang banyak maka harganya akan semakin mahal.
Apabila Anda membutuhkan kamar untuk seorang diri, pilih saja tipe single. Jadi, pertimbangkan berapa orang yang akan menginap dengan ketersediaan kamar. Beberapa hotel murah dengan Koperansel memberikan biaya tambahan untuk tambahan orang yang menginap dengan memberikan tempat tidur atau ranjang lagi sesuai jumlah orang yang menginap.
5. Baca dan pahami terms and conditions
(Sumber Foto: koperansel.com)
Sebelum melakukan konfirmasi pemesanan ataupun pembayaran penginapan murah di Bali, biasanya akan ada terms and conditions yang berisi tentang syarat dan ketentuan dalam menginap. Sebagian besar dari kita mungkin tidak membacanya karena pembahasan yang panjang membuat kita malas untuk membacanya.
Padahal, syarat dan ketentuan tersebut sangat penting untuk kita pahami agar tidak terjebak ataupun menimbulkan masalah nantinya. Jadi, jangan malas untuk membaca dan memahami maksud dari syarat dan ketentuan tersebut. Apabila ada yang dibingungkan, Anda bisa langsung mengkonfirmasinya pada hotel murah dengan Koperansel agar tidak terjadi kesalahan.
6. Rencanakan, survei dan bandingkan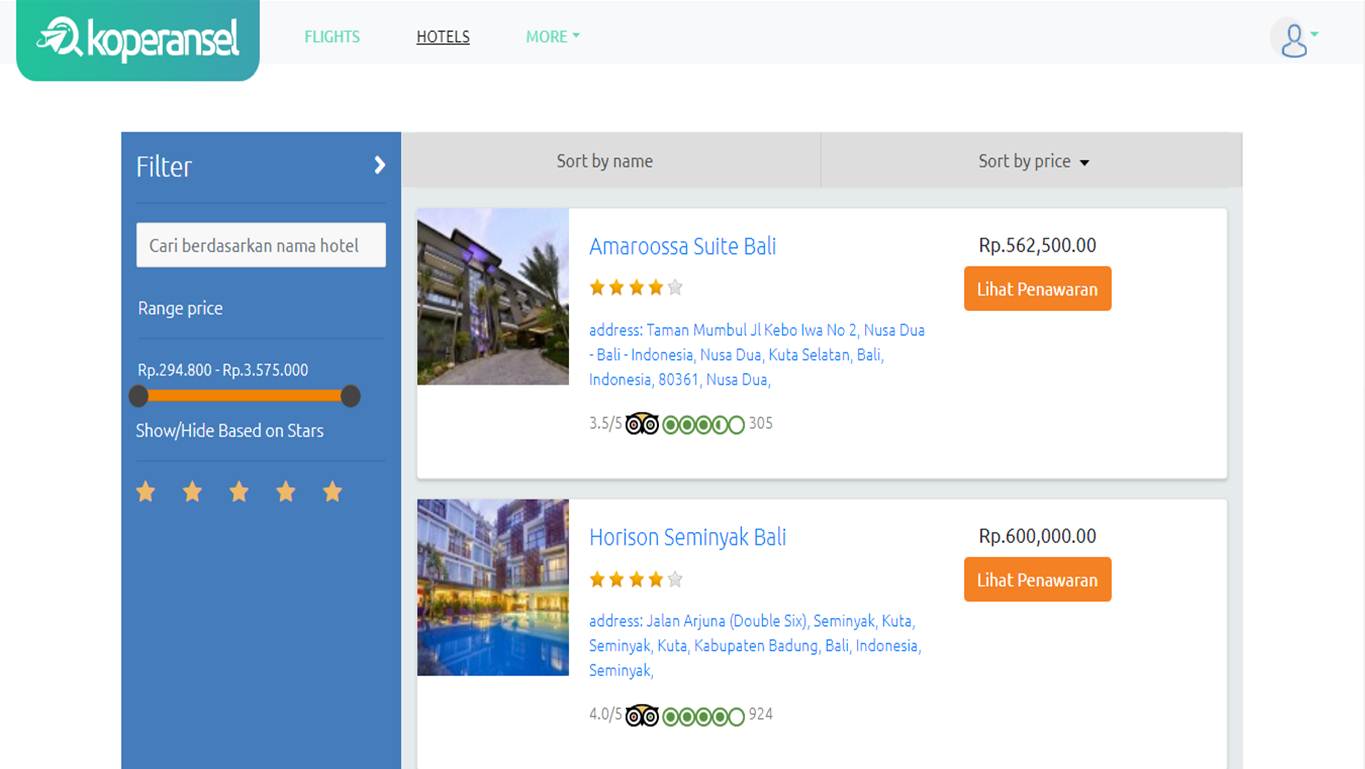 (Sumber Foto: koperansel.com)
Segala sesuatunya harus direncakan terlebih dahulu, terlebih jika Anda hendak melakukan perjalanan dan menginap. Rencanakan terlebih dahulu, lokasi mana yang hendak dituju, lokasi penginapan murah di Bali yang diinginkan beserta harganya. Jangan lupa untuk melihat fasilitas dan testimoni dari pengunjung yang pernah menginap.
Penginapan murah di Bali bukan lagi suatu angan-angan, tapi kita bisa mendapatkan penginapan yang murah di Bali apabila kita bisa lebih jeli dalam memilihnya. Meskipun kita mencari penginapan murah, tapi jangan mengabaikan kondisi dan fasilitas penginapan karena kenyamanan kita dalam menginap juga penting untuk dipertimbangkan. Anda bisa menemukan hotel murah dengan Koperansel, aplikasi pencari hotel terbaik dengan pencarian serta perbandingan harga dan kamar hotel paling lengkap. Selalu temukan hotel dari ratusan situs booking travel dalam satu pencarian saja di Koperansel.
BACA JUGA: Wajib Kunjungi 2018: Ini Dia 5 Destinasi Wisata Indonesia 2018
BACA JUGA: Pilihan Wisata Murah Meriah Desember 2018 di Ibu Kota
BACA JUGA: Blog Koperansel Lainnya